Three of our Bright Star Students, Alexi, Vicente, and Haily, were chosen as Chevrolet Mascots this year. These three students have a passion for soccer and were chosen to share their stories with the world. As Mascots, they had the opportunity to embark on the trip of a lifetime to England with eight other kids from around the world to meet the Manchester United team in May, and they departed for their second trip this morning. The students had a lot to say about their first trip.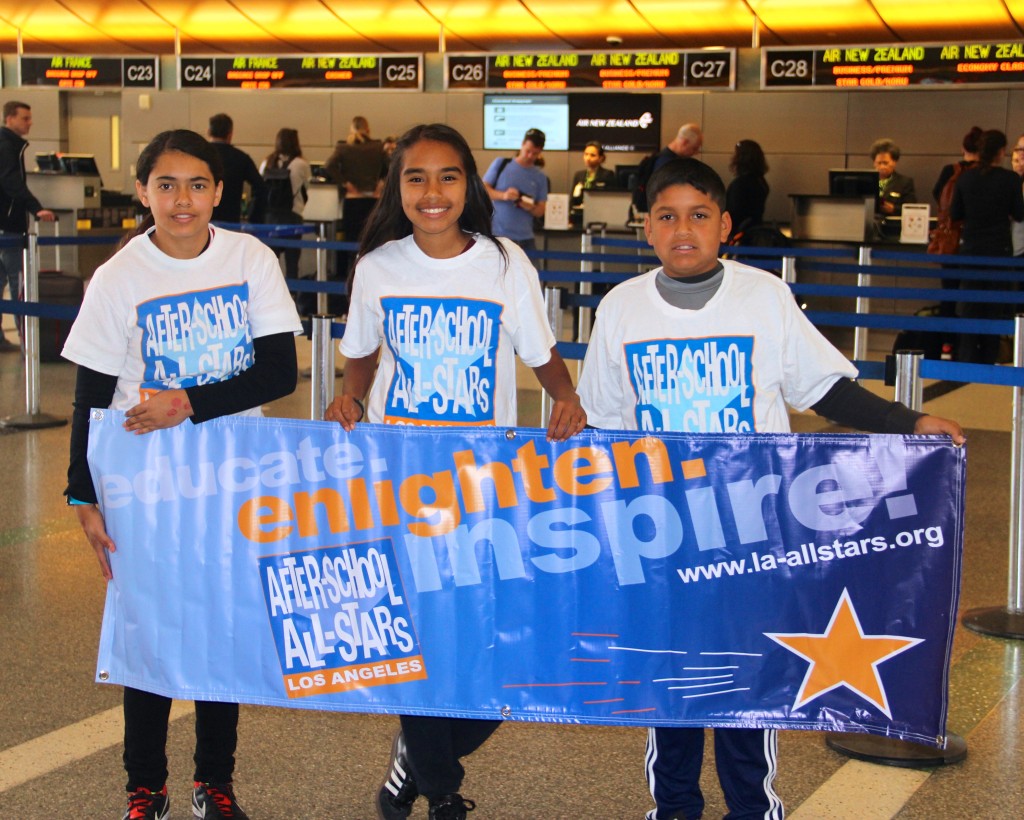 Before the trip, we asked them a few questions.

What excites you the most about this trip?
Haily: Meeting the Manchester United team. Not a lot of people get this opportunity, and it is an experience of a lifetime.

Who are you taking on the trip with you, and why is this person accompanying you?
Vicente: My mom. It is because she is loves soccer. Also, she inspired me to play.
After the trip, we asked them to talk about their experiences in Manchester.
Did you get to meet anyone new? If so, write about someone new you met.
Alexi: We met Film and Beere from Indonesia and Fuyu and Jindong from China. We learned how to speak Thai and how to play new games.

What was your favorite part of the trip?
Vicente: Meeting the soccer players of Manchester United. I met my "uncle" (Ander Herrera). He was funny and cool. I also met Angel Di María, who is a very good player. I played with them on the grass at Old Trafford.
What is something you have learned from the process of being chosen for this experience?

Alexi: Work hard, play hard. If I keep doing well in school and keep up my positive attitude, then more opportunities like this will keep coming my way.
We are so excited to see what the next trip has in store for our students! We hope that they continue to use this experience to step outside their comfort zones, learn new things, and be inspired by the sport they love.